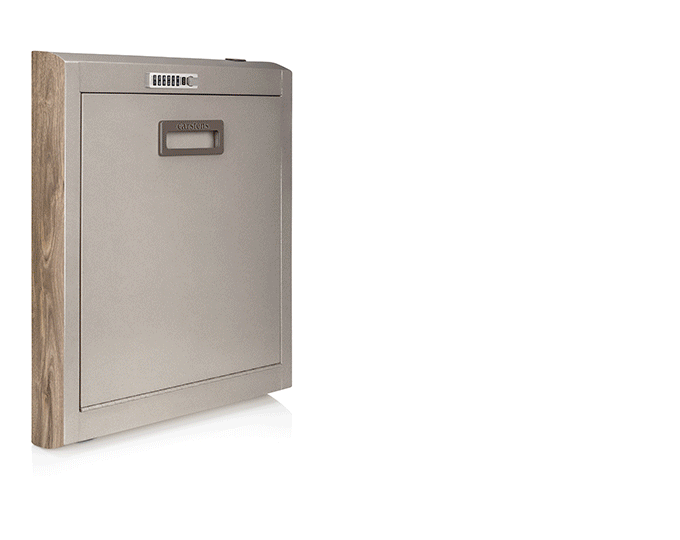 Wall-Mounted Workstations
Flexible Storage | Fold-Down Work Surface | Slim Design
Store essential medical supplies, medications, PPE, and electronic health record (EHR) equipment at the point of care with our space-saving wall-mounted workstations.

Combining secure storage with a fold-down work surface, the CarePod™ Wall-Mounted Workstation can be installed virtually anywhere—hallways, patient rooms, and more—so caregivers can work more efficiently, comfortably, and effectively.
<! --
Store what you need, where you need it
Improve workflow efficiency with our CarePod Wall-Mounted Workstations. Storing essential medical supplies and medications at the point of care can reduce medical administration time by nearly 50%* and save nurses almost an hour per shift.† With flexible shelving configurations, an array of storage accessories, and three secure locking styles, the CarePod is designed to accommodate any healthcare facility's needs.
*The Center for Health Design, Decentralized Medication Distribution, 2015.
†Atrium Heath Union (FKA Carolinas HealthCare Systems-Union), Decreasing Nursing Waste in the Medication Administration Process, 2018.
A workspace that uses less space
Save space and work in comfort. Whether caregiving requires a tablet, laptop, or desktop computer, the CarePod easily accommodates EHR/IT needs. The CarePod Narrow has one rear cutout for accessing a standard 2-gang power outlet, and the CarePod Wide provides two 4-gang cutouts. Coupling storage with a spacious fold-away work surface, a CarePod takes up 78% less floor space than a traditional desk.*
*When compared to a traditional work surface of similar size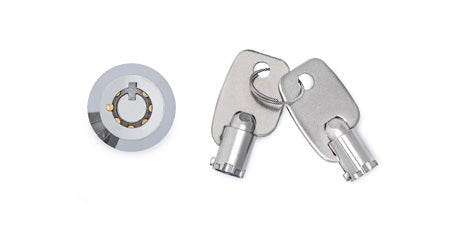 Standard Key
A cost-effective option to satisfy basic security needs, each standard lock comes with two keys. Additional keys are sold separately.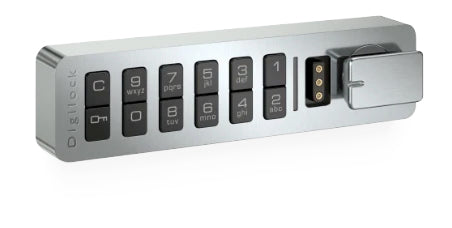 Keypad
An efficient keyless security option, simply enter a 4-7 digit code on the alphanumeric keypad, then turn the knob to open. Each lock can be programmed with multiple unique access codes.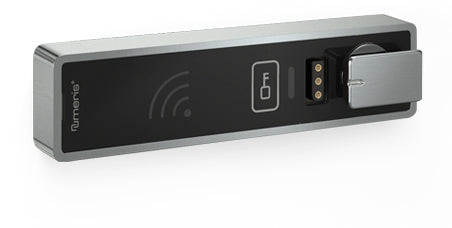 Touch RFID
An ideal solution for facilities with existing electronic credentialing systems, just touch a security card or fob against the sensor, then turn the knob to open. Each lock can be programmed to provide or limit access to specific users as needed.
Paint Colors
Powder-coated finishes are wear-resistant and can be disinfected without affecting color or vibrancy.
Laminate Finishes
Optional wood grain laminates utilize an industrial 3M™ adhesive and are pressure-bonded to both sides for maximum durability.
Sunday,Monday,Tuesday,Wednesday,Thursday,Friday,Saturday
January,February,March,April,May,June,July,August,September,October,November,December
Not enough items available. Only [max] left.